Rwanda, Tanzania opt for electric trains
Rwanda and Tanzania have agreed to review the design of Isaka-Kigali standard gauge railway. They have dropped the proposed use of diesel engines in favour of electric locomotives.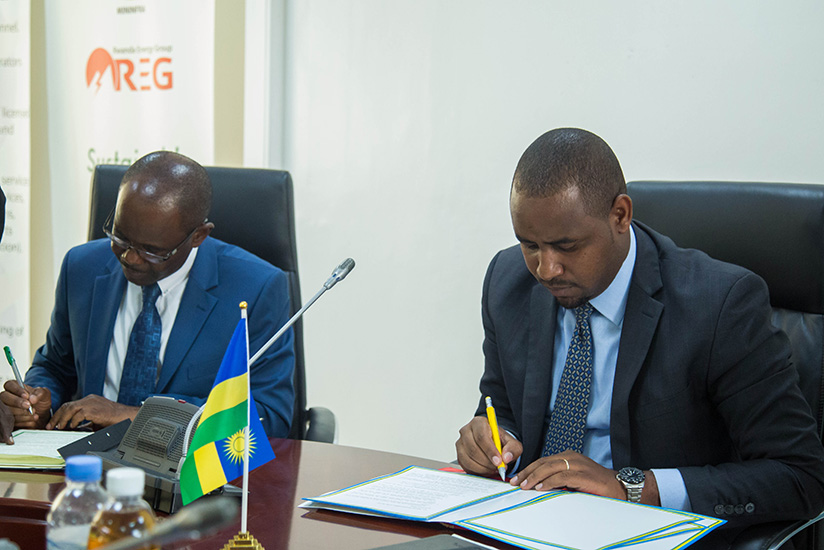 Prof. Makame Mbarawa, the Minister for Transport of Tanzania (left), and Rwanda's Minister of State in charge of Transport Jean de Dieu Uwihanganye sign the railway construction ag....