Call for collective effort to improve education quality
DIFFERENT stakeholders in the education sector should work together to ensure they address the challenges facing the sector and mitigate issues undermining quality education in the country.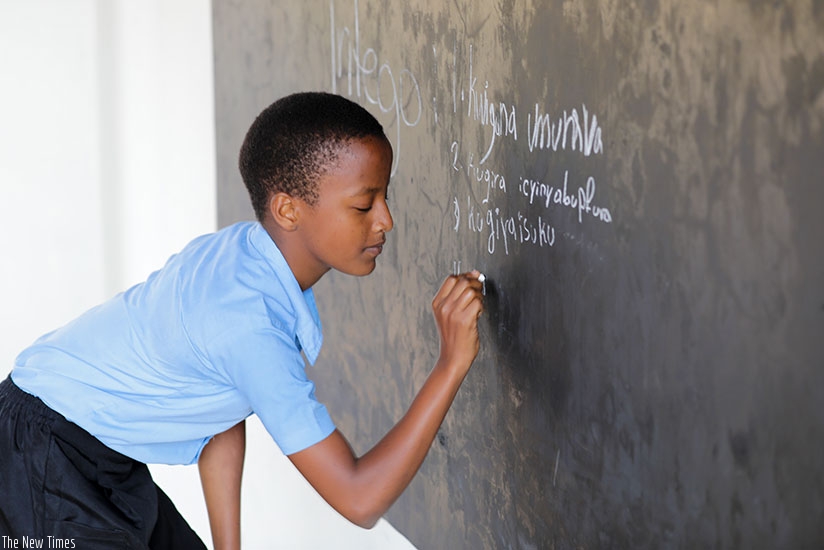 A pupil of Biryogo primary school writes on a blackboard during a lesson. Timothy Kisambira.