The Rwandan youth who developed Volkswagen's mobility solution
When Volkswagen announced that part of their $20 million investment in Rwanda included rolling out a mobility solution, most would have imagined that they would be bringing an international renowned IT firm with decades of experience.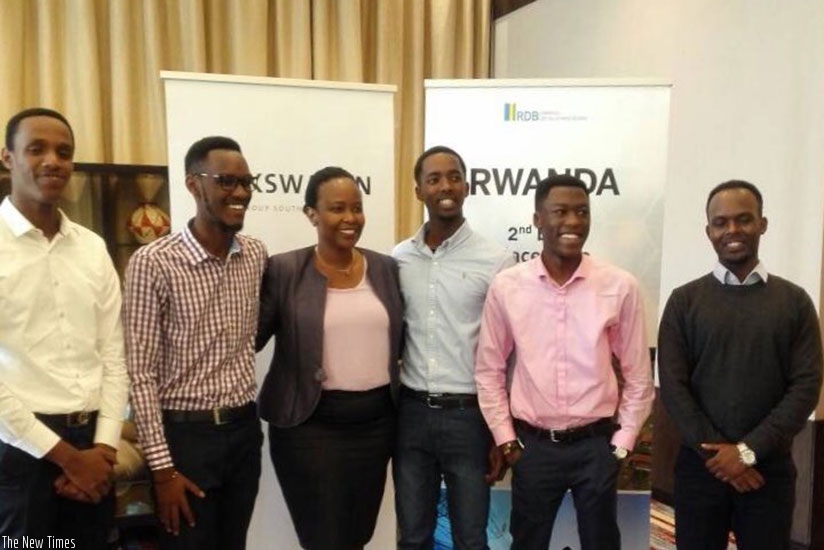 RDB CEO Clare Akamanzi poses in a group photo with members of Awesomity Lab. Courtesy.