Create more space to promote reading culture – minister Uwacu
Any platform where many people converge should be used to rally for the development of the reading culture. The Minister of Sports and Culture, Julienne Uwacu has said.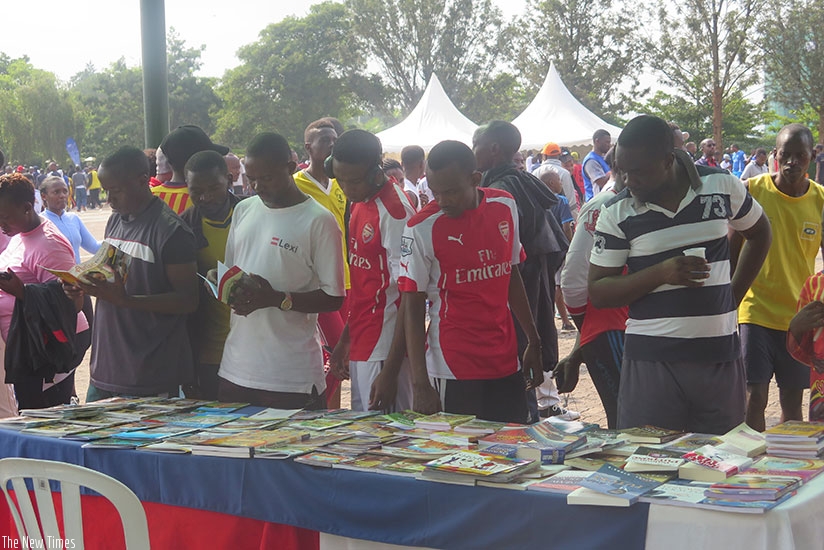 People at the book exhibition after the Car Free Day Sports gathering in Kimihurura on Sunday. Eddie Nsabimana.