How cashless bus fare payment system has helped public transport companies cut costs
Rwanda is promoting use of different technology-based tools and facilities as it moves to achieve its cashless economy target in the medium-term. The push toward digital has seen a number of service providers, including the public transport sector, embrace e-payment and e-commerce tools.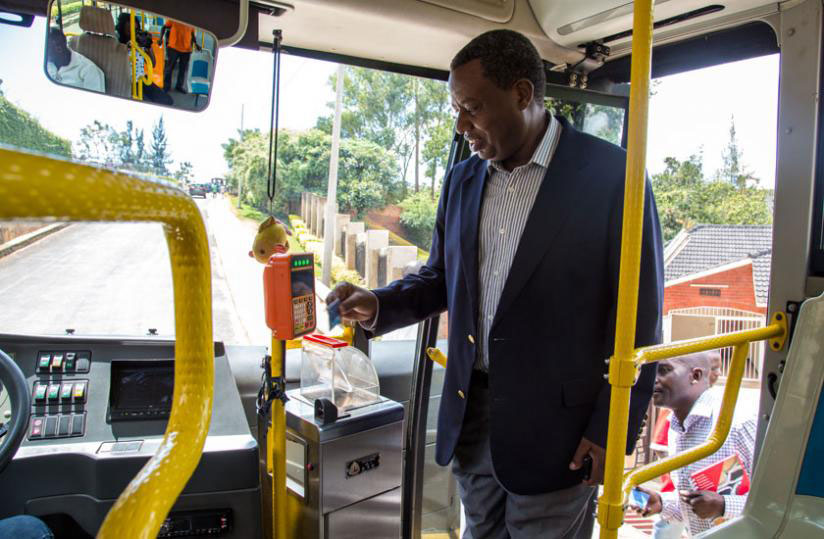 A passenger swipes his Tap & Go card upon boarding a bus.