Acupuncture: An effective cure to common ailments
Last month, the Chinese government donated medicine and assorted hospital equipment to Masaka Hospital in Kicukiro District, which according to the director of the hospital, Marcel Uwineza, is an annual gesture.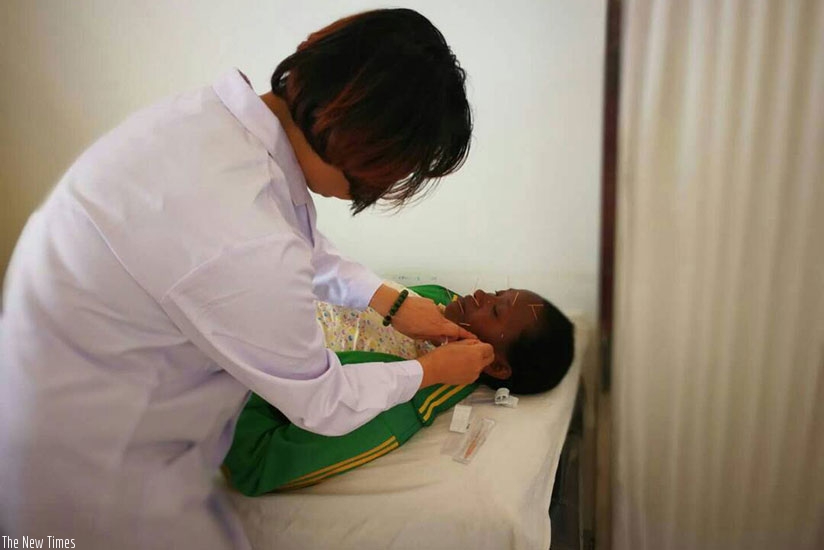 Dr Kaxin uses acupuncture to treat a patient. The process involves inserting needles on the body. / Lydia Atieno.