Reading books to be availed on public buses
The Minister for Sports and Culture, Julienne Uwacu, has urged parents to include books among gifts they prepare for their children during the forthcoming festive season to ensure they have enough material to read.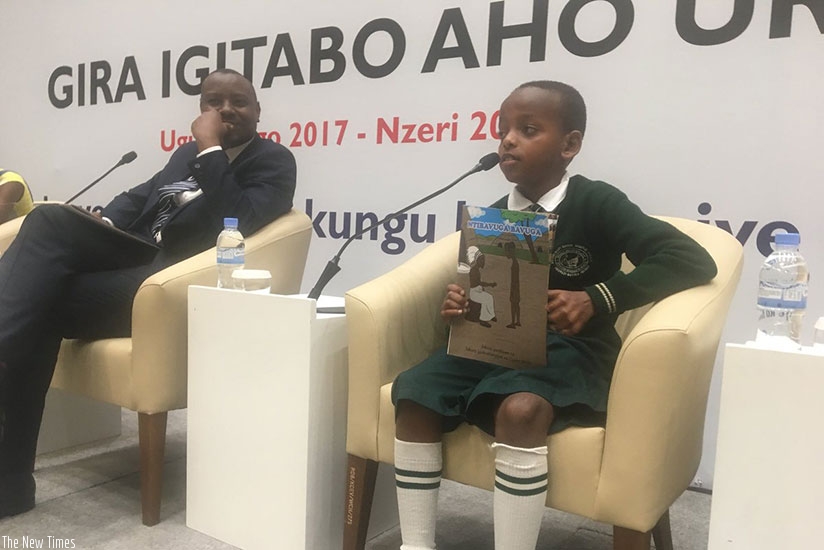 Cyusa, the author of a story book, Ntibavuga Bavuga, on the panel discussion with Minister Isaac Munyakazi. / Diane Mushimiyimana.