PLE exams start, candidates up by 25 per cent
National Primary Leaving Examinations (PLE) started countrywide on Monday with the number of candidates sitting this academic year up by 25 per cent compared to last year.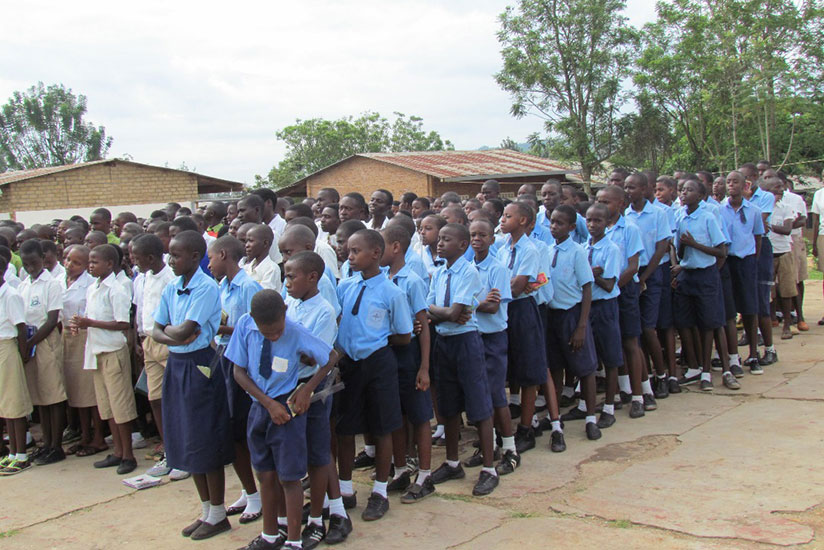 Pupils from GS Nyagatare ahead of the national exams yesterday. The exams were launched here at the national level by State Minister for Primary and Secondary Education Isaac Muny....