Educ council to take over scholarship disbursements
The Ministry of Education is restructuring its institutions in changes that will see scholarship disbursements for both local and international students move from Rwanda Education Board (REB) to Higher Education Council (HEC), the Permanent Secretary at the Ministry of Education, Samuel Mulindwa, has said.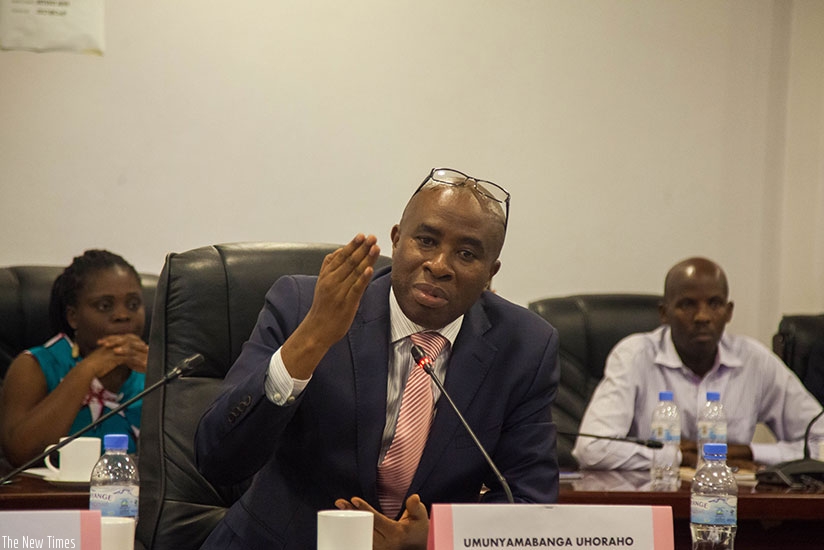 PS Mulindwa explains issues related to education to MPs. Nadege Imbabazi.