President Kagame appoints more leaders
President Paul Kagame on Saturday appointed four more senior leaders in various positions including permanent secretaries and heads of institutions. A statement from the Office of the Prime Minister announced the appointment of Fatina Mukarubibi as the Permanent Secretary (PS) in the recently created Ministry of Environment.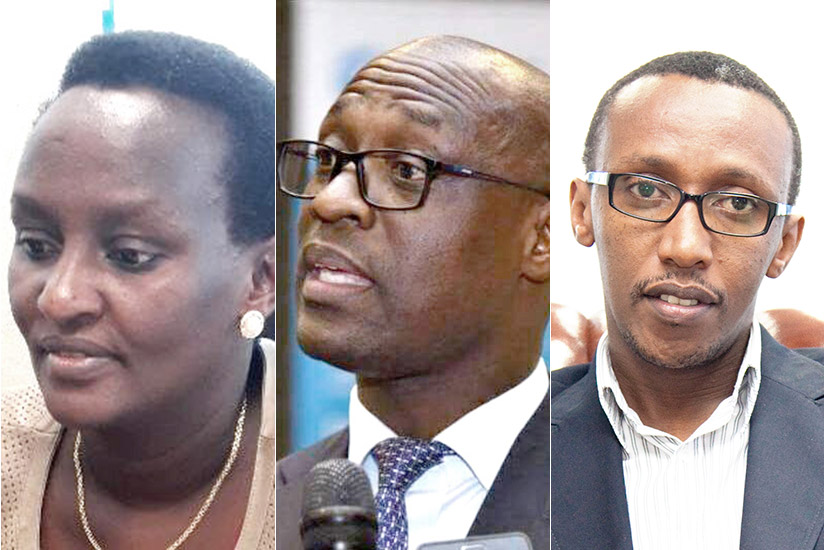 L-R: Fatina Mukarubibi is the Permanent Secretary in the Ministry of Environment; Aime Muzola takes over from James Sano as the new Director General of Water and Sanitation Authori....