Invest in technology, agric stakeholders told
Africa must invest in advanced technology as one of the strategies to deal with challenges of climate change. The remarks were made in Kigali yesterday, at a meeting to discuss pathways for how agriculture can contribute to meeting the SDGs.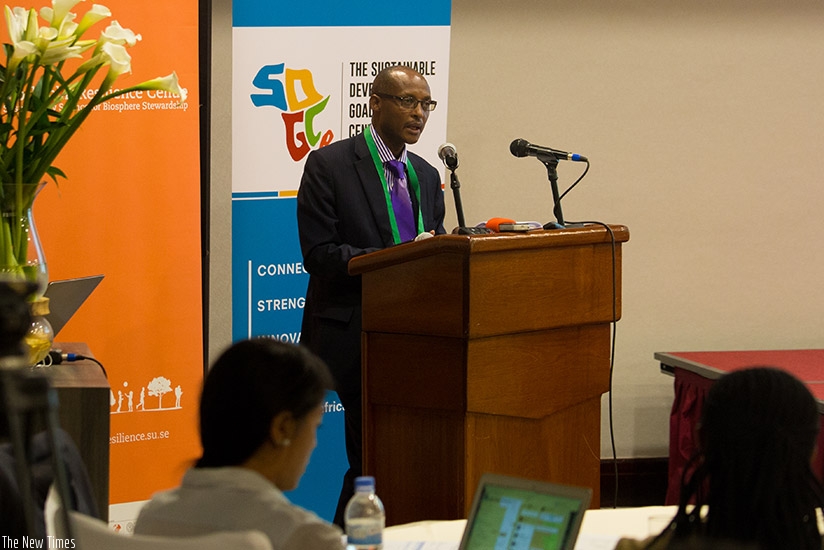 Dr Cyubahiro Bagabe speaks during the meeting in Kigali. Timothy Kisambira.