Umuganura should inspire us to work for self-reliance – Minister
National Harvest Day, Umuganura, celebrations should be an opportunity to set new targets for improved harvest in the next agriculture seasons as well as other areas to develop the country, Julienne Uwacu has said.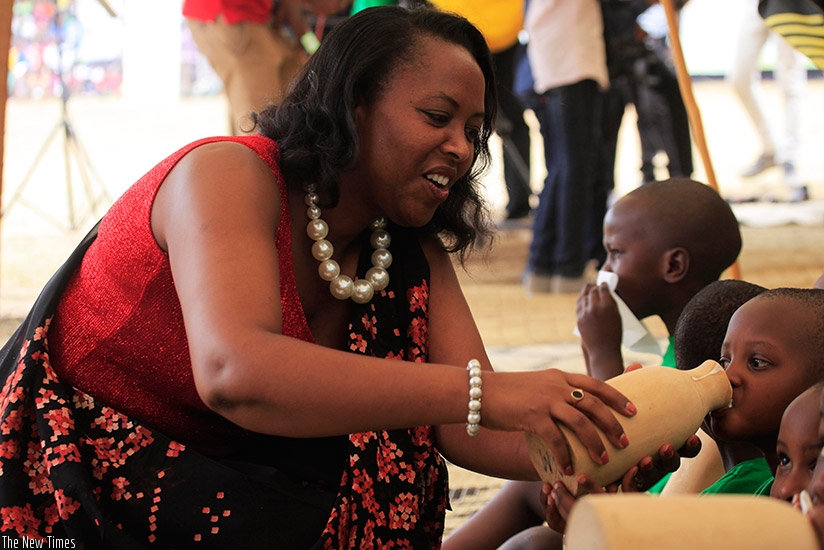 Gender and Family Promotion minister Esperance Nyirasafari feeds children during Umuganura celebrations in Nyanza yesterday. Speaking at the event, Sports and Culture minister Juli....