2017 Election: equity and inclusive development
As curtain fall on the presidential campaigns, one thing is certain; Rwandans have come of age. Of age in terms of their realisation of where they came from and where they are today.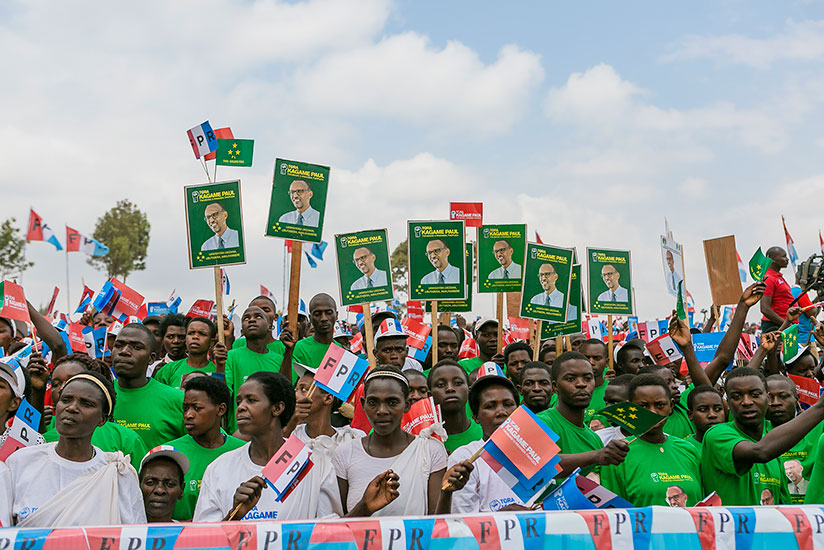 A cross-section of supporters at RPF-Inkotanyi's candidate Kagame's rally in Gicumbi on Tuesday. Courtesy.