Experimental HIV vaccine regimen elicits immune responses in early trial
WASHINGTON – An experimental HIV vaccine regimen was well-tolerated and generated immune responses against HIV in an early-stage clinical trial called APPROACH that involved nearly 400 healthy adults, including Rwandans, the U.S. National Institutes of Health (NIH) said Monday.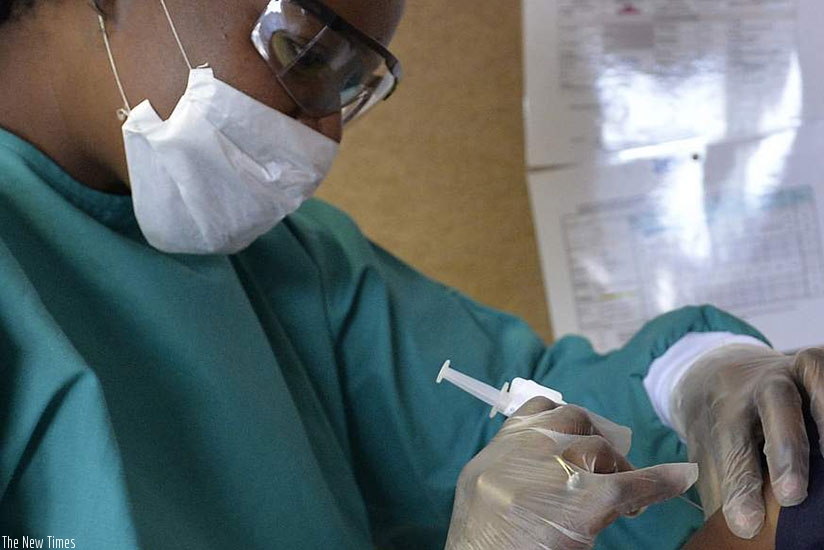 A medical practitioner administers a vaccine. Net.