Government to invest more in creative industry
In a bid to reap more from the creative and cultural arts, the Government is planning to inject more funds into the industry, the Minister for Trade, Industry, and East African Affairs, Francois Kanimba, said yesterday.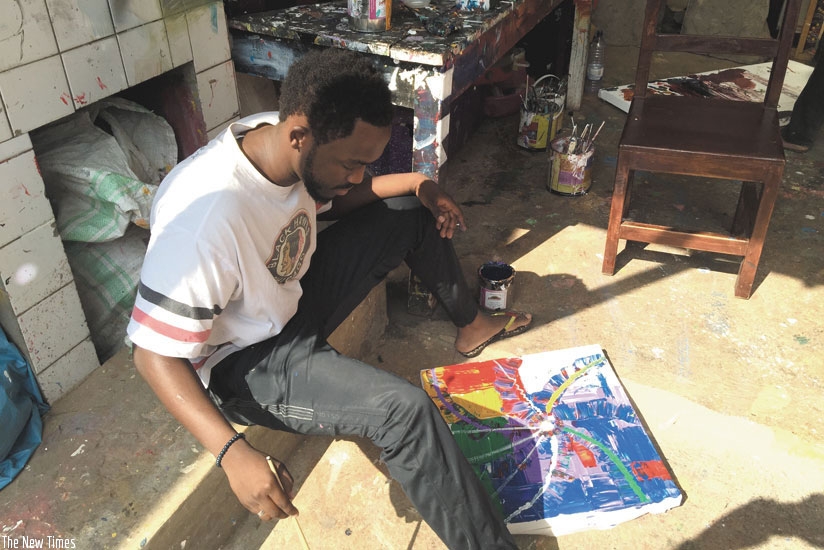 A visual artist works on a painting at Inema Art Studio in Kigali. File.