Ugandan lawmakers here on study tour
A delegation of Ugandan legislators are in the country for a four-day study tour seeking to learn best practices that can help boost the quality of tea in the neighbouring country.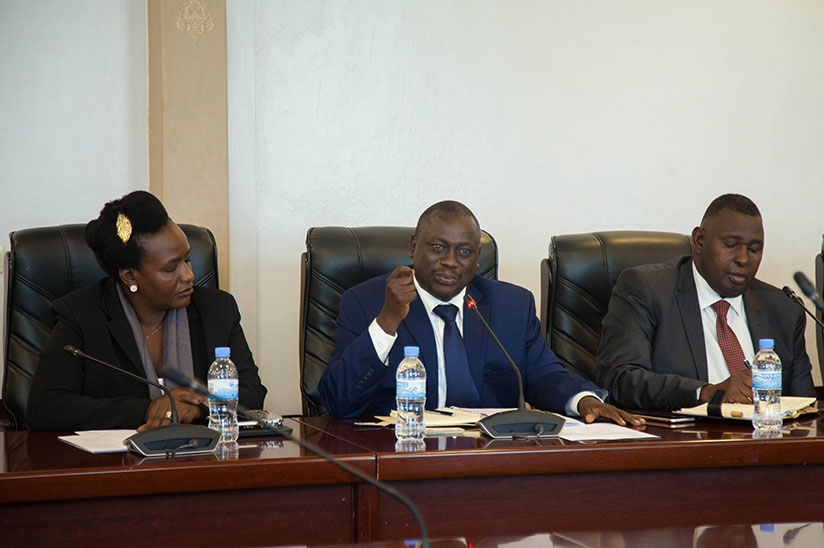 Hon. Alex Ruhunda head of Ugandan delegation (C) speaks during the meeting with MPs in parliament yesterday. Nadege Imbabazi.