Retired civil servant minting cash as coffee farmer
Jean Baptiste Gasana got a rude wake-up call two years before his retirement. Though he does not say what drove him to think deeply about his retirement years, it was enough to jolt him into planning for his retirement.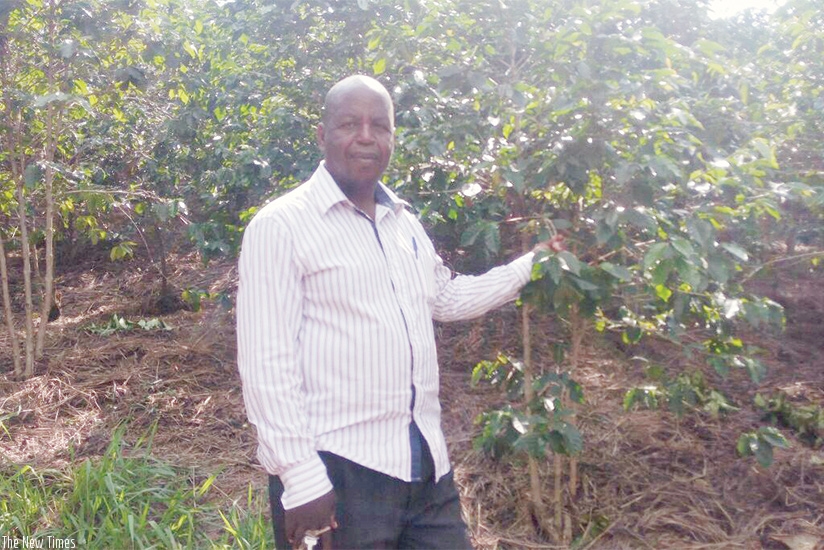 Gasana in his coffee plantation. The farmer started the project as a retirement scheme. / John Mbaraga.