Clerics support family planning to promote maternal and infant health
Christian and Muslim leaders, along with government leaders, this week met to discuss ways to make reproductive health services more inclusive.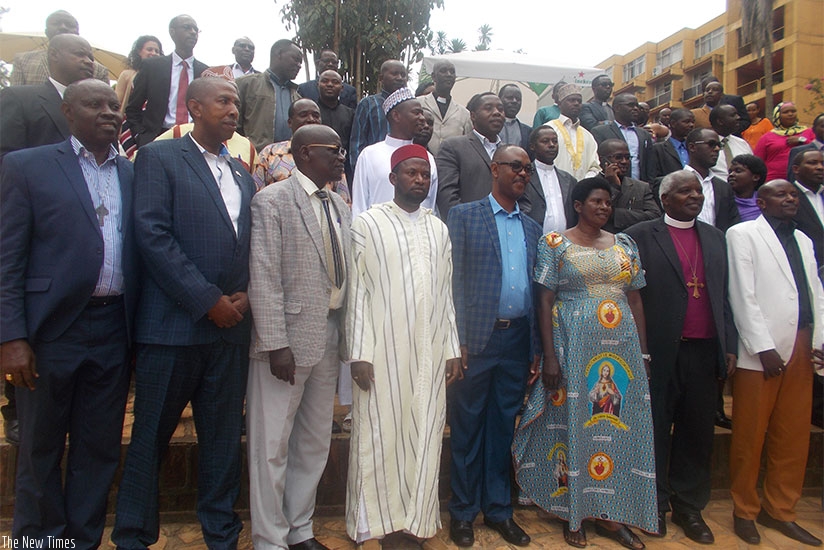 Dr Anicet Nzabonimpa, in charge of reproductive, maternal and child health at RBC, in a group photo with religious leaders. Elias Hakizimana.