BK commits to positive impact as 50th anniversary celebrations kick off
Bank of Kigali, yesterday, donated 500 solar panels to poor households, and surprised customers with a 'cake sharing' ceremony as it officially launched yearlong activities to celebrate its 50th anniversary since incorporation.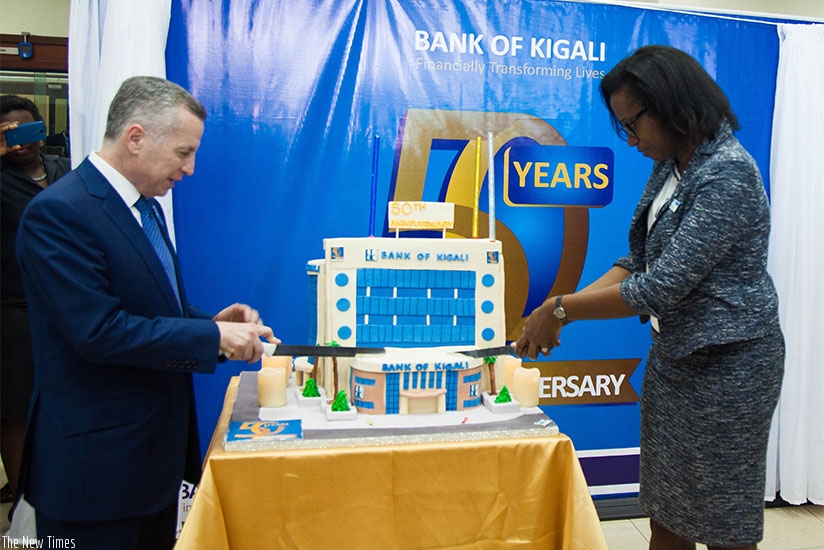 Dr Karusisi (C) and Holtzman (R) cut the special anniversary cake yesterday. All photos by Nadege Imbabazi.