[VIDEO] Kagame: Time to solve intra-Africa trade challenges
President Paul Kagame has challenged African countries to avoid contradictions in the quest for prosperity and progress by implementing progressive steps with a sense of urgency. The President was speaking at the World Economic Forum in Davos, Switzerland, yesterday, at a CNBC televised session where panellists debated on building Africa.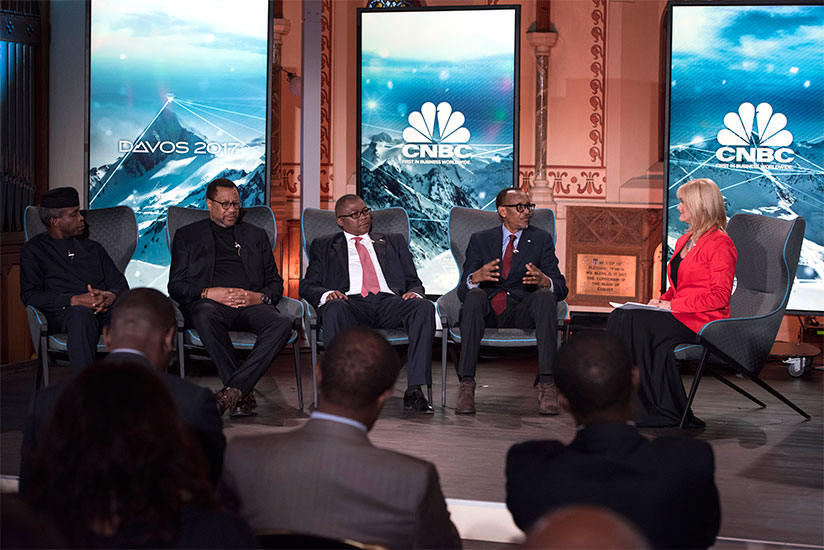 President Kagame in a panel discussion with, from left to right, Oluyemi Osinbajo, vice-president of Nigeria; Phuthuma Nhleko, executive chairman, MTN Group; and Siyabonga Gama of....