Government reassures on teachers' welfare
The government recognises the indispensable role teachers play in national development and will continue to support them through various programmes geared towards improving their welfare.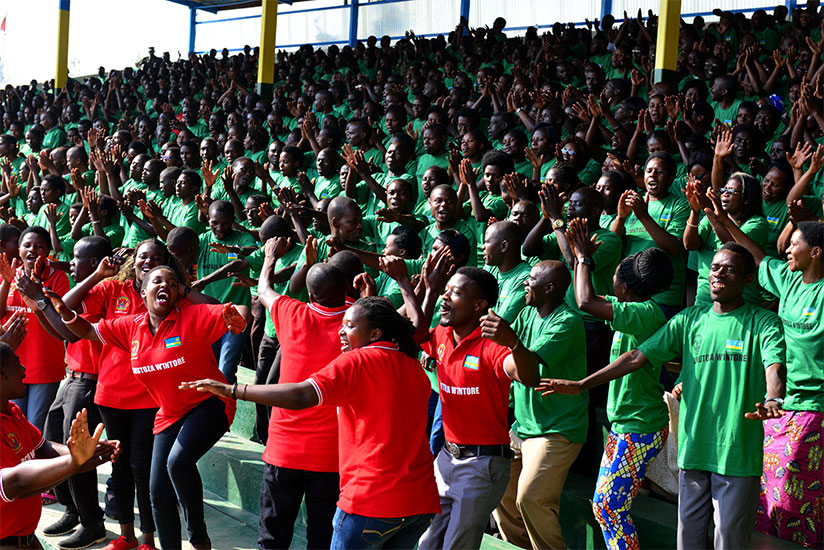 Teachers jubilate during the closure of Itorero in Musanze District yesterday. The Premier Anastase Murekezi pledged continued government support to improve teachers' welfare. (J....