Vuguziga, a visually impaired ICT teacher who dreams to change lives of the blind
Innocent Vuguziga's office at the school for handicapped children, HVP Gatagara Rwamagana, is dotted with computers (laptops), braille machine and other ICT tools.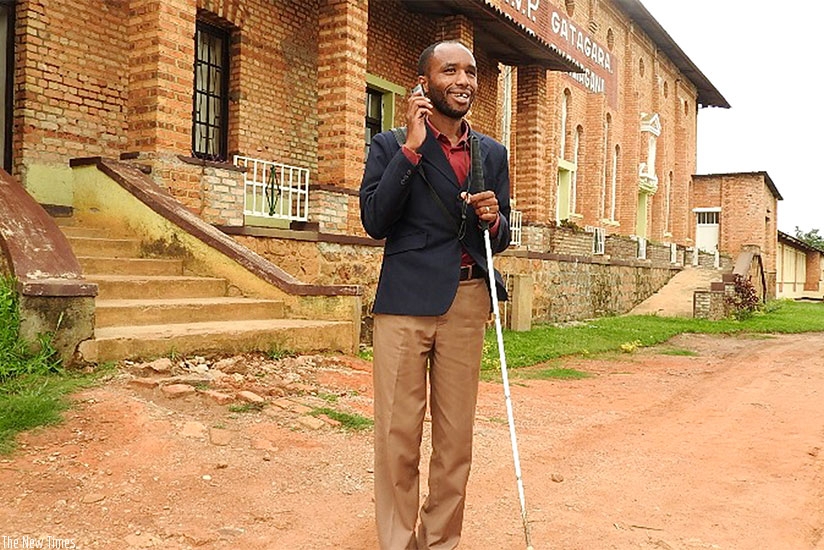 Vuguziga speaks on phone. Visual impairment has not stopped the ICT enthusiast from achieving his dreams and he keeps dreaming to do more for people with visual impairments like hi....