Results of 1000 candidates withheld over malpractices
The Ministry of Education has withheld results of 1,079 candidates who sat Primary Leaving and Ordinary Level exams in 2016 over various malpractices, officials from Rwanda Education Board said.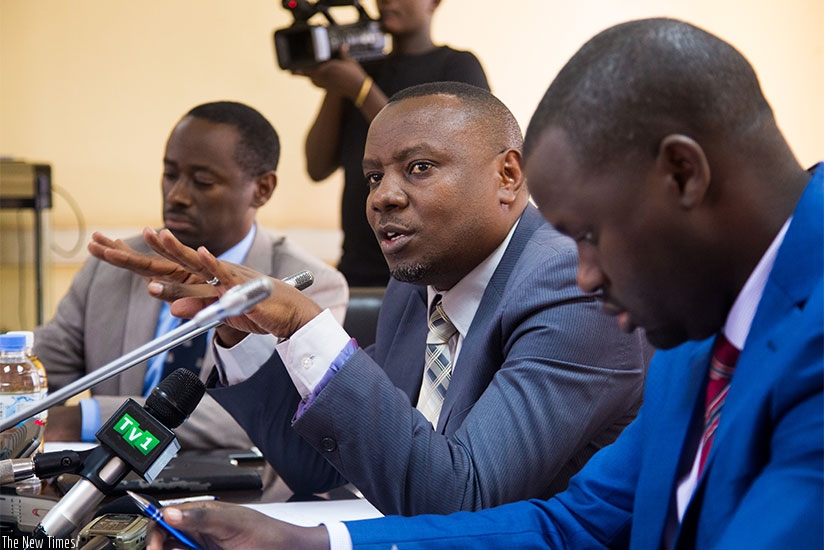 Isaac Munyakazi, the minister of state for primary and secondary education (C) speaks to media during the press conference as Janvier Gasana of Rwanda Education Board looks on. Fau....