Prosecution: We still have work to do on human trafficking awareness
Despite statistics showing a downward trend in the number of registered human trafficking and child abuse crimes, there is still lack of awareness among the population to ensure the vices are reported as and when they happen, Prosecutor General Richard Muhumuza has said.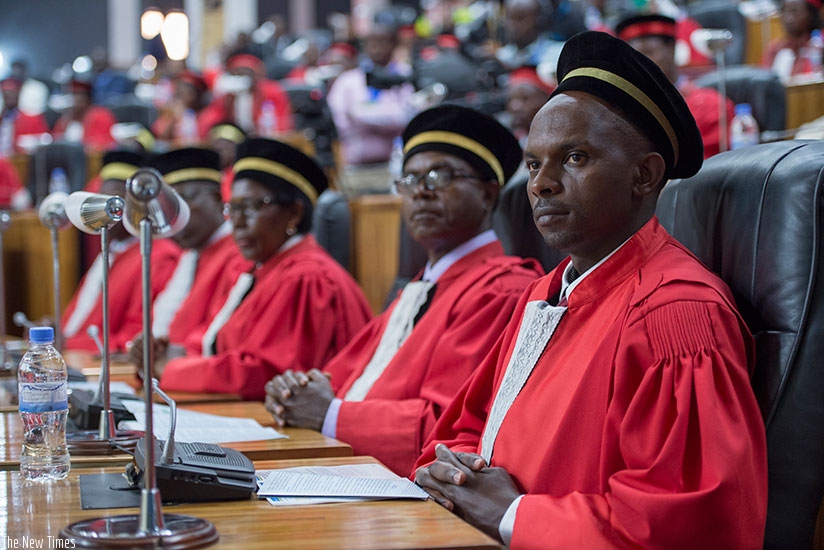 Judges of the Supreme Court during the launch of the Judicial Year at parliament recently. During the event, members of the judiciary were urged by President Kagame to ensure traff....