VIDEO & PHOTOS: World's first drones for medical supplies launch in Rwanda today
The first medical supply by remotely piloted aircraft, popularly known as drones, will be launched in Rwanda today. The pioneer project, in Muhanga District in southern Rwanda, will see drones used in delivery of much needed supplies to ensure efficiency and timeliness.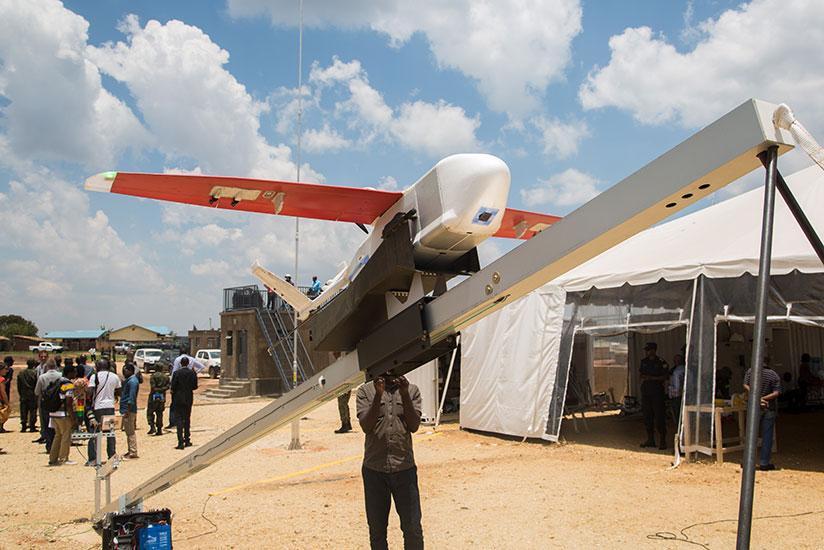 A drone on a ramp at Muhanga droneport ready to take off. / Faustin Niyigena.