Govt moves to establish Court of Appeal
Government is set to table before parliament a draft organic law establishing the court of appeal as it seeks to slash the backlog of work and cases at the Supreme Court and to fast track structures of timely justice.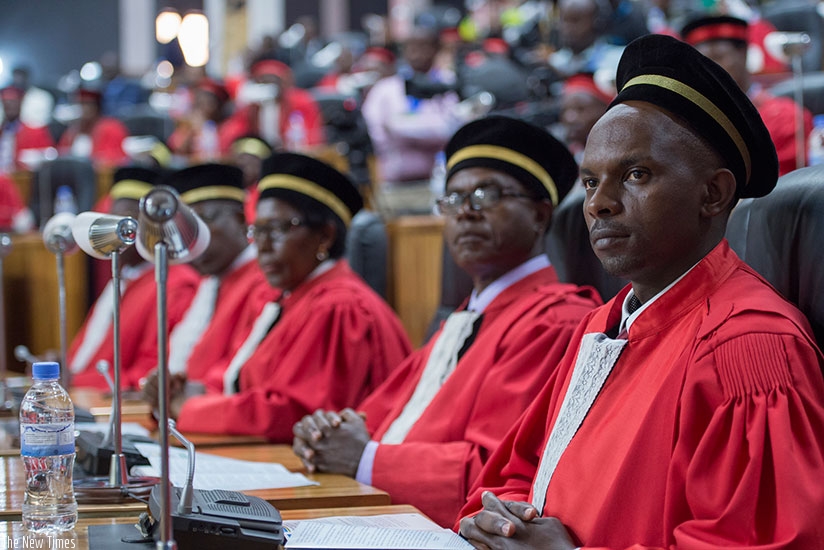 Supreme Court judges follow proceedings during the launch of the Judiciary Year earlier this week. / Courtesy.