Govt secures Rwf16bn to boost health sector
Government and the Kingdom of Belgium have signed a financial agreement to support the health sector. The financial agreement worth Euros18 million (about Rwf16 billion) will be channelled through the Ministry of Health, according to Claver Gatete, Minister for Finance and Economic Planning.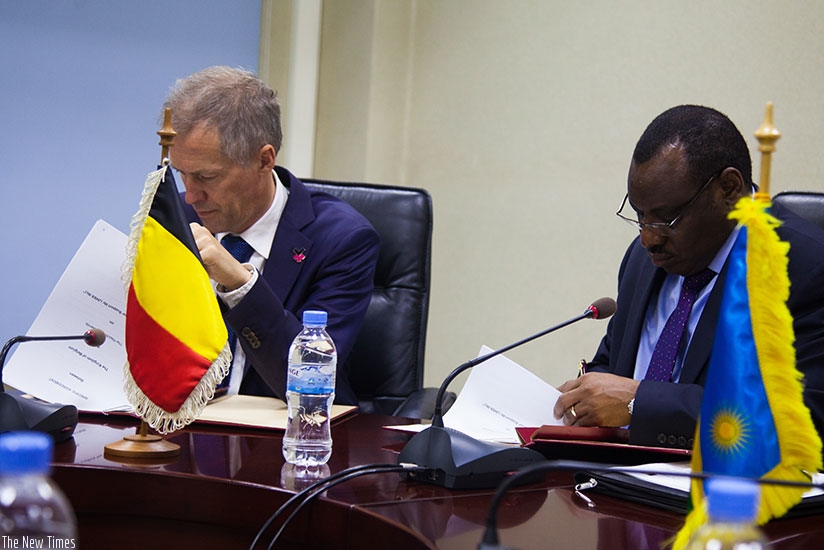 Gatete (R) and Amb. Pauwels sign the financial agreement in Kigali, yesterday. N. Imbabazi. File.