Inanga: Rwanda's centuries-old music instrument
Inanga has been rightly described as Rwanda's most important music instrument. It is a traditional oval-shaped harp that is made out of wood with strings fastened at the edges and that are plucked to produce musical notes.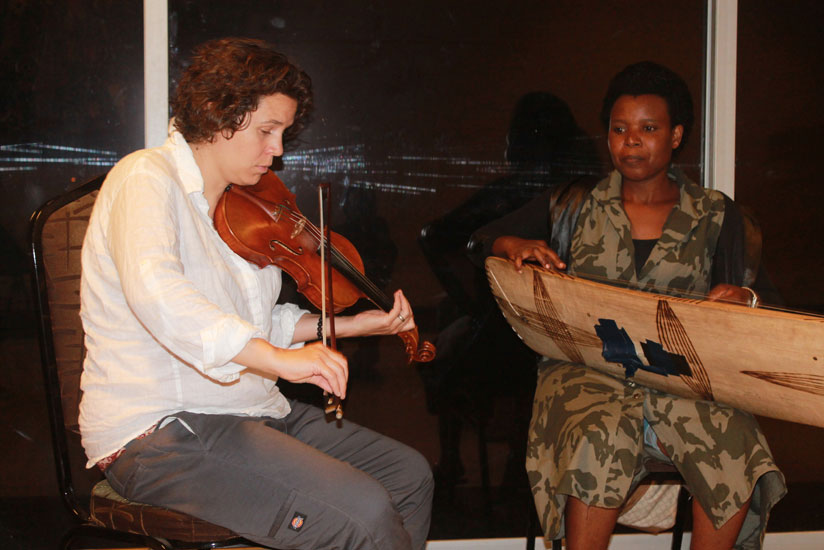 Sofia Nzayisenga collaborates with a visiting musician during the Ubumuntu Arts Festival in Kigali in July. / Moses Opobo.