Catholic Church changes stance on 'artificial' family planning methods
Catholic Church-run health facilities in the country are no longer offering artificial contraceptives ever since last month. The Catholic Church has about 115 health centres and nine hospitals in the country.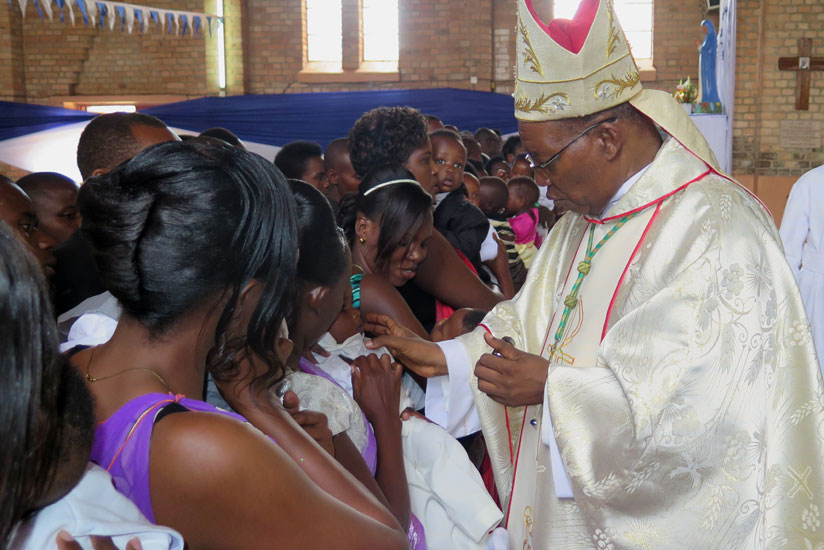 Monsignor Rukamba, the Bishop of Butare Diocese, giving benediction ointment to children in baptism, during a Chistmas mass at Butare Cathedral in Huye District last year. He said ....