Bralirwa half-year net revenue rises to Rwf43bn
BRALIRWA posted a 6.2 per cent growth in net revenue during the first half of 2016, the company's financial statement released yesterday indicates. The firm's net revenue rose to about Rwf43 billion between January and June from Rwf40.5 billion during the same period in 2015. Its gross revenue was at Rwf65.6 billion compared to Rwf62.2 billion last year.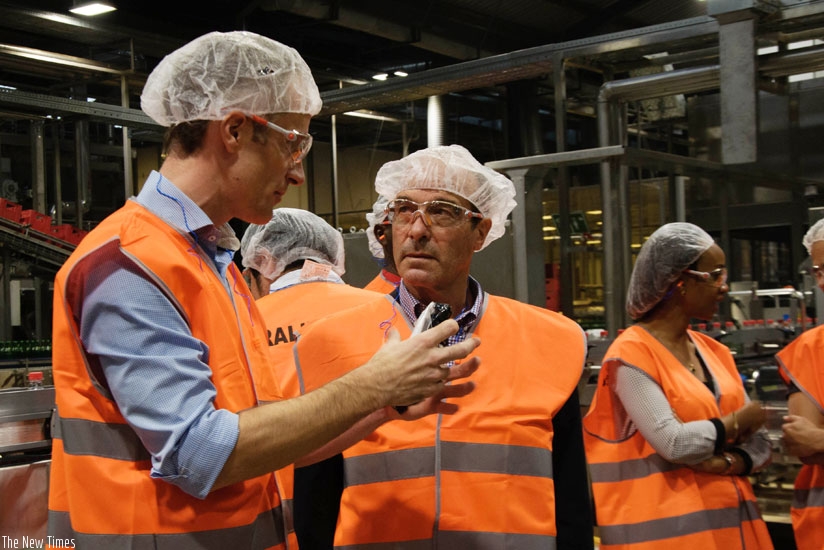 Hall (middle) listens to a plant engineer at the launch of the firm's Kigali plant recently.