Meet PGGSS6 contestants Danny Nanone and TBB
Danny Nanone, born Danny Ntakirutimana, is a popular local rapper. As a young man, Danny wanted to be a musician. Growing up in Nyamirambo, a Kigali suburb, his decision to venture into music did not sit well with his Muslim family.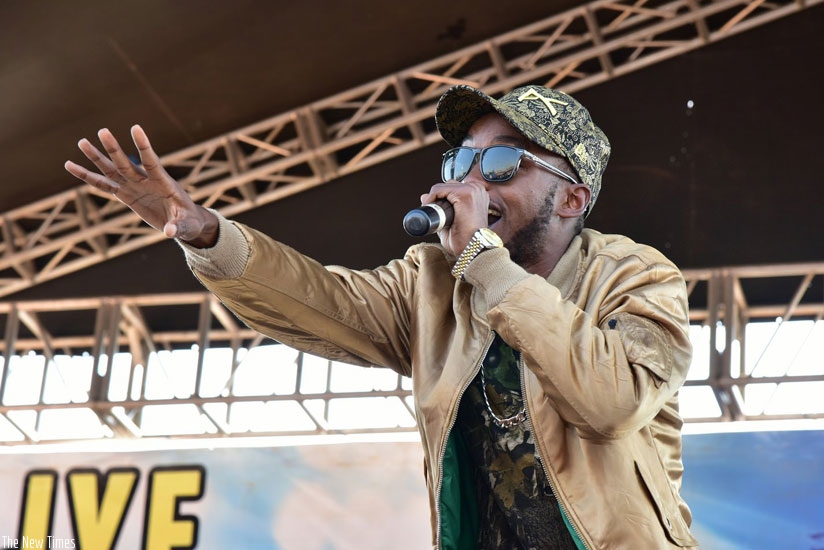 Danny Nanone performs at Primus Guma Guma roadshow in Huye. / Julius Bizimungu.