Ubudehe: 54 per cent of Rwandan families well-off
More than half of Rwandan families are perceived as well-off, with at least one family member self-employed or working as an employee in the private or public sector or several family members doing business activities or their farms generating a surplus for markets, results from the new Ubudehe Social Stratification completed by the Government in 2015 shows.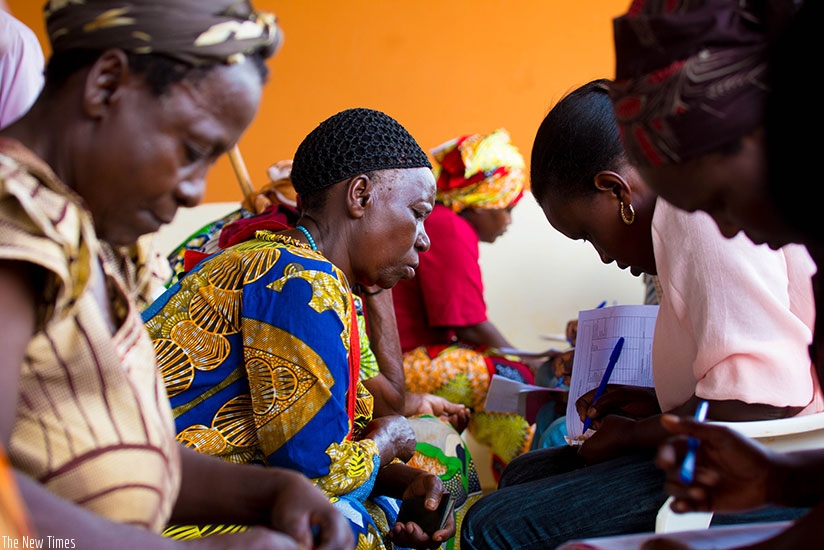 Kicukiro District officials document the economic status of the residents. File.