Survivors want monument where 6000 Tutsi were dumped into water reservoir
A water reservoir constructed to facilitate rice irrigation in Ruramira and Nyamirama sectors of Kayonza District became a curse after thousands of victims of the 1994 Genocide against the Tutsi were dumped in it.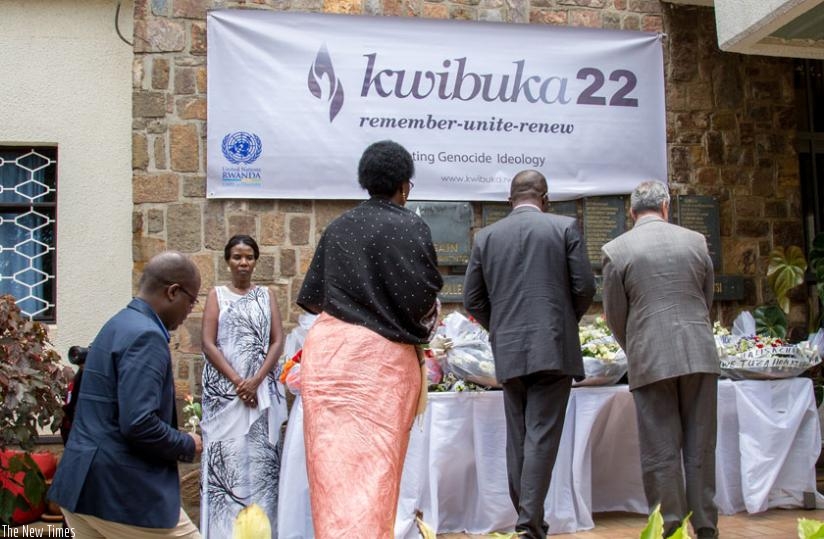 Relatives of UN staff that were killed in the 1994 Genocide against Tutsi lay wreath to pay tribute to the victims. Residents of Ruramira and Nyamirama sectors want a monument buil....