Who is to blame for the fatal road accidents?
A horrific road accident involving two public vehicles killed 15 people and injured dozens others in Gatsibo District, Eastern Province on Tuesday this week. The fatal incident took place at an accident blackspot in the Kiziguro area along the Kigali-Kagitumba highway.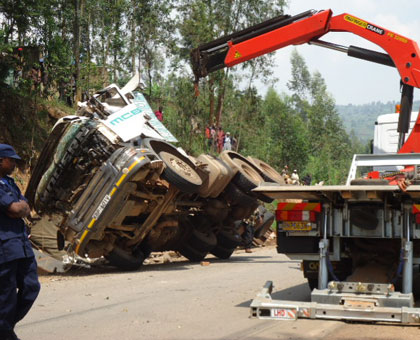 An accident that occurred at the Kumukobwa mwiza spot in the recent past killing a cyclist on spot. File.