Sectors to certify land transactions
Delivery of notary services in transactions involving land and other immovable properties is set to improve significantly following the publication in the Official Gazette of a law that decentralises the services to the sector level.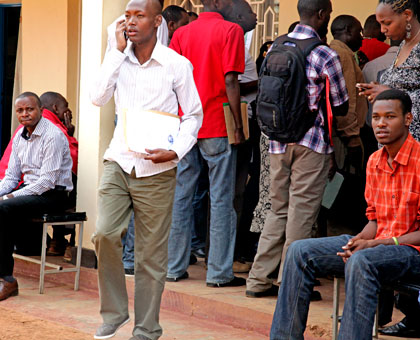 Residents of Kicukiro wait to be cleared by Noteries. File.