Kibirira, the experimental ground for the Genocide
The trial run of the 1994 Genocide against the Tutsi started as early as October 10, 1990, just ten days after The Rwanda Patriotic Front (RPF Inkotanyi) launched its struggle to liberate the country from the fangs of the genocidal regime.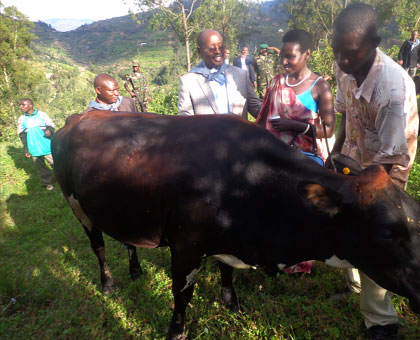 A Genocide widow admires the cow given to her by minaloc. Chating with her is Local Government minister, James Musoni. John Mbanda.