Remains of 2,000 Genocide victims to be given decent burial in Rubavu
Remains of over 2,000 victims of the 1994 Genocide against the Tutsi have so far been exhumed from two separate mass graves in Rubavu District, in an effort to accord them a decent burial.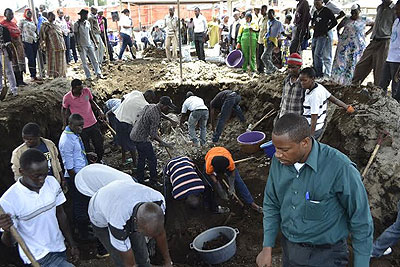 Residents search for bodies of Genocide victims in Rubavu District. Jean d'Amour Mbonyinshuti.