Renewed calls to reveal whereabouts of Genocide victims
TWENTY YEARS after the 1994 Genocide against the Tutsi, in which over a million people were killed, Rwandans have once again been urged to reveal the whereabouts of the victims yet to be offered a decent burial.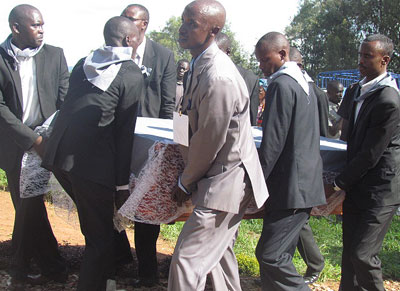 Mourners carry a coffin containing remains of a Genocide victim at Kinazi memorial site on Monday. JP Bucyensenge.