Tribute to Kavaruganda, the valiant constitution defender
In the run up to the 1994 Genocide against the Tutsi, Joseph Kavaruganda, then president of the Constitutional Court, thought he had to assume his responsibility, by announcing the death of the Head of State (Juvenal Habyarimana) and proclaiming a person in acting position, which was in his constitutional obligations.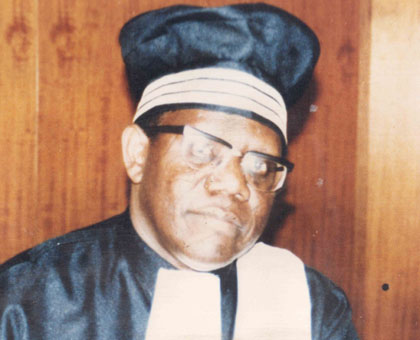 Kavaruganda paid the ultimate price in defence of the constitution. Courtesy.