Nyanza-Kicukiro massacres: Rethinking the failure of international community
As Rwanda commemorates the 20th anniversary of the 1994 Genocide against the Tutsi, survivors say the international community must once again reflect on its failure to intervene.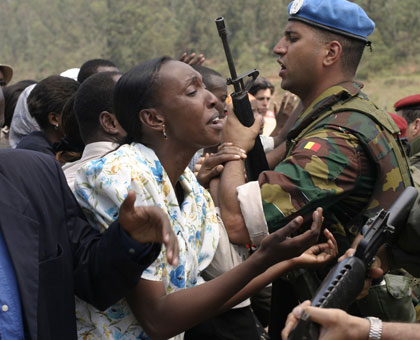 Film actors reconstruct a scene in which victims were pleading with departing Unamir forces to rescue them at ETO Kicukiro. File.