UK drug firm to set up plant in Rwanda
A Renowned British multinational pharmaceutical, GlaxoSmithKline, has listed Rwanda as one of the places it considers putting up a production plant as part of its move to form innovative partnerships to transform medicines supply in Africa.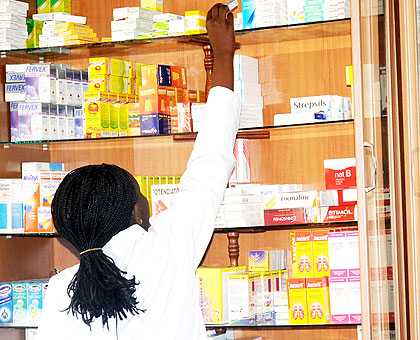 A pharmacist in Kigali picks drugs from the shelf to serve a client. UK's GlaxoSmithKline pharmaceutical firm will enhance quality and access to drugs in the country once it sets....