Commune Rouge, the slaughter scene where Tutsi were buried alive in 1994
Innocent Kabanda, a resident of Gisenyi sector, Rubavu District was 13 years old at the time of the 1994 Genocide against the Tutsi.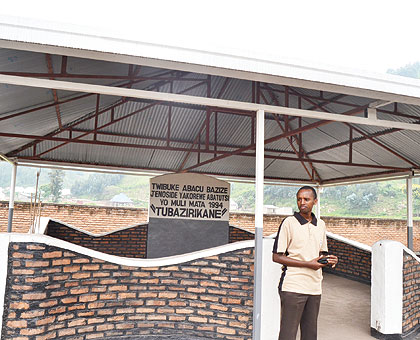 Innocent Kabanda stands next to the memorial site established in memory of thousands of Tutsis who were slain and buried in the pit . Jean d'Amour Mbonyinshuti .