Rwanda can export more to China – envoy
Some economic analysts claim that China's relation with Africa is influenced by selfish interests to find resources needed to feed its industries at home and create jobs for a huge population. However, the country's new envoy to Rwanda, Ambassador Shen Yongxiang says this notion is gross exaggeration of Chinese presence in Africa's mineral sector. In an interview with Business Times' MOSES OPOBO, the first since he arrived for his tour of duty in Rwanda late last year, the envoy says that China seeks to deepen mutual trust with African countries, consolidate mutual support at the international arena and build mutually beneficial trade links.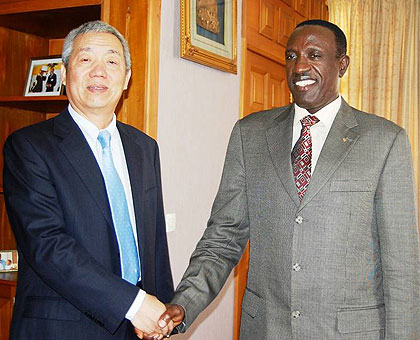 Ambassador Shen meets Senate President Dr Jean Damascene Ntawukuliryayo.