Seromba, the priest who rolled a bulldozer on his congregation
The Kwibuka flame yesterday began its first leg of the countrywide tour, which will see it taken to all the 30 districts in the country before the commencement of the national mourning period on April 7.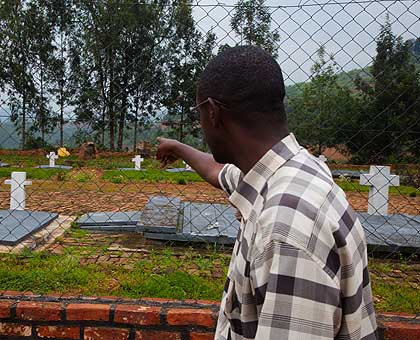 Innocent Kamanzi, 45, a survivor points at the place, he suspects his dad and siblings were buried by a bulldozer at Nyange during the 1994 Genocide against the Tutsi. The New Times/ T.Kisambira.