Kagame re-elected RPF chairperson
President Paul Kagame was, yesterday, overwhelmingly re-elected the Chairman of the Rwanda Patriotic Front, after garnering 1,948 votes from a possible 1,957, representing 99.5 per cent of the total votes cast.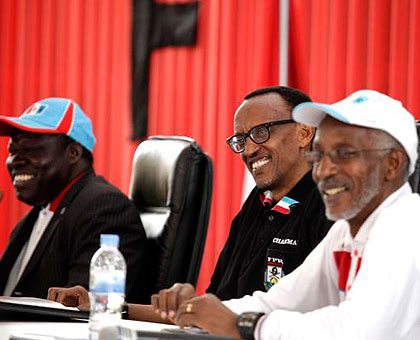 TOP BRASS: RPF Chairperson Kagame (C), Vice Chairperson Bazivamo (L) and Secretary-General Ngarambe at the ruling party's national congress at Petit Stade Remera, Kigali, yesterday. The New Times/ Timothy Kisambira.