Rebecca Davies dancing for a cause
Rebecca Davies is not your ordinary dancer. She is more than a ballet dancer, moving in symphony to the music to make a living. When not in her ballet shoes, she is a social entrepreneur or activist dancing for a cause.The Canadian born dancer was influenced by her elder sister who was a dance. She also saw it as a medium to tell stories in a way no other medium could.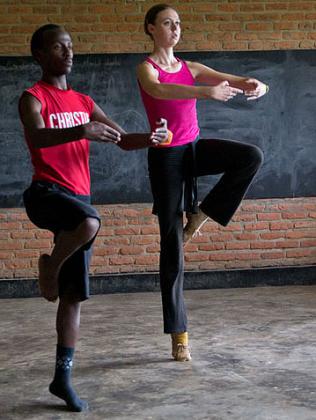 Rebecca Davies with one of her students.