How teachers spend the long holiday
A few teachers can also be found at the school premises to attend to parents' needs although this is often left to the school secretary and other administrative staff. Whether skills development, side income generating activities most of teachers' engagements during holidays seem to have a direct relation to their work and their chief beneficiaries, learners.When schools break off for holidays, almost everyone involved in the education sector has a word of advice for students on how they should spend their holidays. You will hear a lot about holiday programmes for students or children. Others will be advised to spend time on their hobbies or visit their relatives.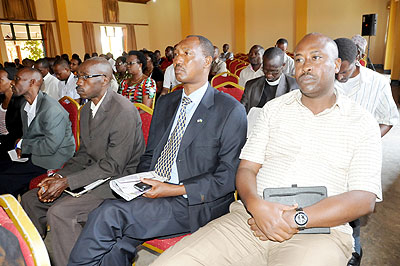 Head teachers attending a seminar in Kigali. Education Times/ Allan Brian Ssenyonga.