Nations have an obligation to help arrest Genocide fugitives
According to official figures, DR Congo and Uganda top the list of countries that harbour most indicted Genocide fugitives at 254 and 226, respectively, followed by France (42), Malawi (42), Belgium 39, Kenya 28, Tanzania 25 and US (23). The others are Netherlands (18), Congo Brazzaville (16), Canada (14), Burundi (14), Mozambique (12), Zambia (11), Central African Republic (8), Cameroon (7), Norway (6), and Germany (6).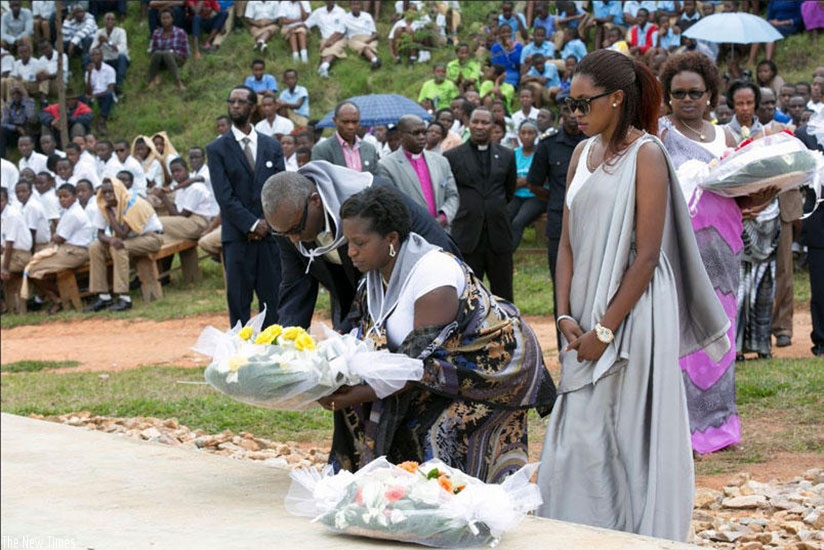 Residents of Muhanga District lay a wreath during the commemoration of the victims of the1994 Genocide against the Tutsi, in 2016. Net.