High hopes for African Union self-financing mechanism
The feeling of expectation and desire for a new funding plan for the African Union to be realised is very high, according to Claver Gatete, the Minister for Finance and Economic Planning.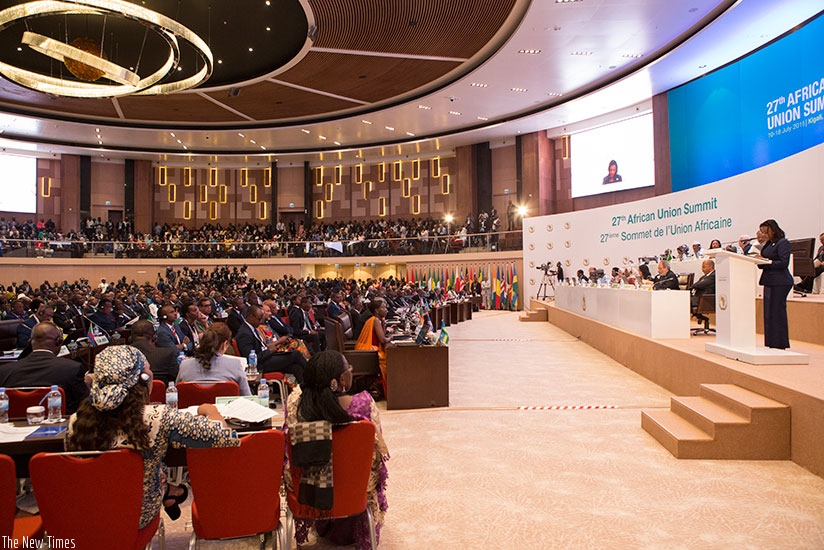 Delegates during the 27th African Union Summit in Kigali in July 2016. File.