Cooperation key to Africa's stability – Kagame
President Paul Kagame has said that incidences of insecurity across the continent can only be addressed by increased cooperation among the various agencies and nations.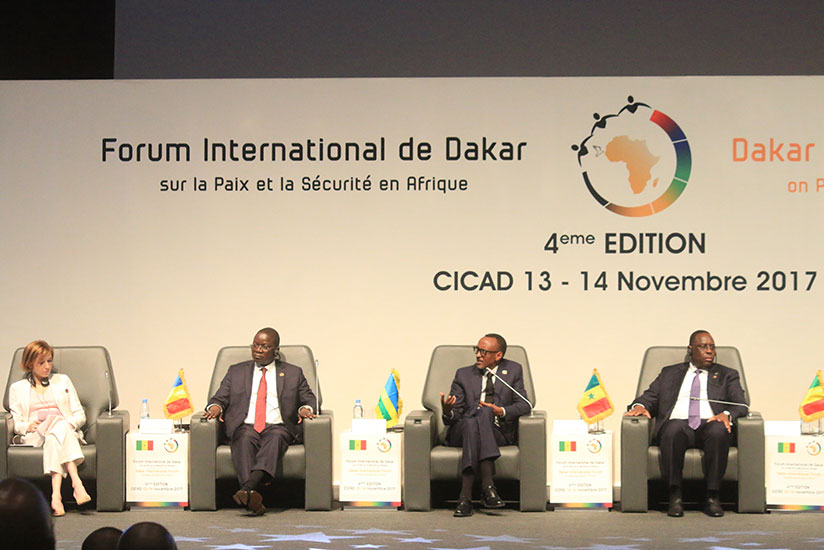 President Kagame speaks at the Fourth edition of the international Forum on Peace and Security in Africa. On the President's left is President Macky Sall of Senegal, while Chadian ....